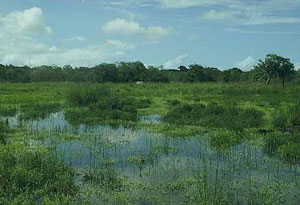 The thick jungles of the Arabuko Sokoke Forest reserve hide a world of wonders. In the cool of the forest winding paths will take you in search of rare endemic birds and mammals, and visiting herds of Elephant.

The forest holds another secret, the lost town of Gedi, a deserted trading Swahili town hidden deep in the forests, whose winding passages and crumbling walls tell of a long and mysterious past.

Walk through the Forest, explore the mangroves by boat, dive on the reef or try your hand at big game fishing. At the North coast you have all these choices and more, with the space and freedom to relax, unwind, and soak up the atmosphere.