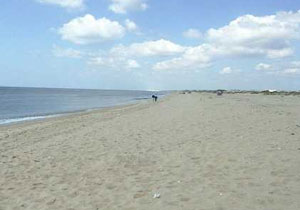 Altura is most suited to couples/families looking for self containd holidays with an economy to medium budget.

It has a long, wide and flat beach with clean, fine sand in close proximity to a few restaurants and cafes. The beachfront hotel has a semi-private area with its own sunbeds etc (charge).

Accommodation here is generally mid-range self catering establishments with a couple of 3 star hotels. In terms of entertainment there is little here than the beach and entertainment programmes arranged by the various complexes. Eating out is centred around a few local restaurants serving mainly Portuguses or fish dishes. Car hire is recommended for getting around and about the nearby Altura areas. Taxis are scarce and an irregular bus travels to Villa Real.