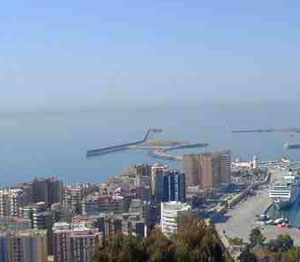 Algeciras is most popular among mature types wanting escape from the typical holiday-resort atmosphere and preferring authentic Spanish town life.

Also a much cheaper base from which to visit Gibraltar if staying on the "Rock" is too claustrophobic. Attractions here include strolling around the older parts of town, such as Plaza Alta and the "Barrio San Isidro". A couple of historic 17th-century churches are also popular among tourists. Maria Cristina Park is also worth a visit.

By night there is a small selection of local bars, discos, bingo and cinemas (both in Spanish). The principal hotel provides a full entertainments programme day and night. In terms of beaches there are two sandy beaches liying at the W edge of the port, but Getares Beach, 2½ mls along the coast, is a more attractive proposition with a good stretch of fine sand.

Bars and the usual beach facilities are available here in summer only.

Local excursions here tend to revolve around trips to Gibraltar, Tangier; Jerez (including sherry bodegas); Ronda.